Promote & Earn With 5000+ Elementor Templates

Earn More By Promoting Exclusive Cloud Collaboration Feature
Promote Templately Pro Cloud Collaboration
With this must-have feature, Templately Pro users can save their designs on cloud storage & share them with their team for faster & enhanced page building
Earn Affiliate Sales On A Recurring Basis
For website creators, cloud collaboration is essential on a daily basis. So, promote Templately PRO to earn on a recurring basis each time your referrals renew their subscription plan Why Become A Templately Affiliate?
Powering over 20,000 websites, Templately is the ultimate cloud for WordPress with 5000+ ready website templates, and a powerful cloud collaboration feature for faster, modern page building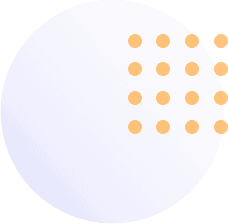 How It Works
Sign Up For Our Affiliate Program
Fill in the application form to join our affiliate program
Promote Our Website Templates
Create promotional content for our ready templates
Earn Commissions For Every Sale
Earn 30% on a recurring basis for each sale
Other Popular Products By Our Team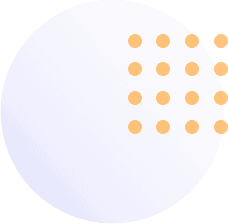 How To Promote Templately: The Do's & Don'ts
Create videos for YouTube or other video sharing platforms

Promote our product on Social Media

Write blogs about our products

Promote our products via mail

Use our banner and logo inside your content
Do not share your affiliate link on discount and coupon listing sites

Do not use your own affiliate link to make sales

Purchases for personal use

Do not distort the facts to get more sales

Do not share unofficial discount offers
Frequently Asked Questions
Never hesitate to reach out to us regarding any queries you might have
How Hard Is It To Be Selected Into The Affiliate Program?
If you have the right platform and reach to generate sufficient leads, then it is not hard at all to become a Templately Affiliate.
When Should I Expect To Receive Approval?
Once you submit your application, we will review it. As soon as the verification is complete you will be notified via email.
What Is the Minimum Threshold?
You will be paid when you reach at least $50 in your affiliate commissions. The payments will be made on a recurring basis, so you will keep earning whenever your leads renew their subscription.
Will I Be Paid If My Referrals Upgrade Their Subscription Plan?
No, you will not receive commissions if your referrals upgrade their subscription plan. However you will continue to earn on a recurring basis each time a referral renews their current plan.
Do I Need To Be A Templately User To Be An Affiliate?
No, you do not need to be a Templately user to be an affiliate. Just sign up and fill up the form to submit your application.
How Will I Get Paid?
After signing up, you will have an option to select Paypal as your payout method. We will send your payments to your Paypal account.
How Much Can I Earn As A Templately Affiliate?
There is no cap on how much you can earn as a Templately affiliate; your earnings are limitless. The more sales you make, the more you can earn with Templately Affiliate Program.
How Can I Increase My Earnings?
Feel free to reach out to our team by sending an email to marketing@wpdeveloper.com and we will discuss further options with you.

Grow With Templately
Sign up to join Templately Affiliate Program today. Earn every time your leads renew their subscription packages and grow with recurring payments